CURATORIAL BOARD – THE PHAIR 2023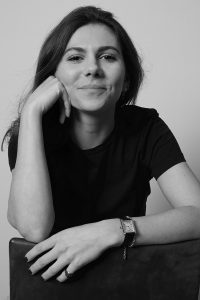 Chiara Agradi is an Italian art historian and curator based in Paris.
Since 2021 she has been curator at Fondation Cartier in Paris for which she curated the exhibition Raymond Depardon. Modern Life at Triennale Milano, as part of the partnership between Fondation Cartier and Triennale Milano. She participates in the artistic programming of the Giuseppe Loy photography archive in Rome, for which he curated the retrospective Giuseppe Loy. Una certa Italia at the Museo Nazionale d'arte Antica Palazzo Barberini, Rome (2021) and the related catalog. At the invitation of the contemporary art fair Artgenève, she curated the photography section of its tenth edition (2021). A Phd Candidate at Ecole du Louvre in Paris and Paris 1 Panthéon Sorbonne, her Ph.D. focuses on the correlation between the commercial activity of the Polaroid company and artistic creation, through the analysis of the Polaroid archive and the personal archives of Italian photographers from the 1970s to the present, touching on themes ranging from media archaeology, to the relations between photography and feminism in the work of Italian women artists of the 1970s. In 2020, she won a fellowship from the Fondation Antoine de Galbert.
Emilio Bordoli (Como, 1964): Businessman by profession, art lover by passion. A Chartered Accountant, he lives and works between Como, Brianza and Rome. He always tries to combine passion, pragmatism and altruism in all his initiatives. His extensive international experience focuses on business development, corporate governance and tax planning. He is a trusted advisor to numerous multinational groups and public institutions in Italy.He is the father of four children, whom he has involved in being collectors from an early age, around the world.He is a founding member of ArtCollective, the most exclusive Italian association of contemporary art collectors, and of Operae, an innovative start-up in the field of art collection management and beyond. Bordoli's collection counts about 400 works, ranging from minimalism to arte povera, from transavantgarde to conceptual, from neon to photography, from America to Asia, from the 1970s to tomorrow.In addition to contemporary art, he loves vintage cars, skiing, international politics, opera and Cuban cigars.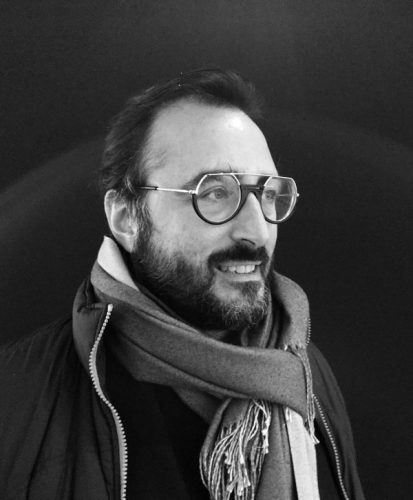 Lorenzo Bruni is an art critic and curator, born in Florence, he currently lives in Rome, where he teaches Contemporary Visual Arts at AANT and Multimedia Art Market Theory at the Academy of Fine Arts in Rome. Since 2022 he has been teaching Museology at the Albertina Academy in Turin. He studied with Enrico Crispolti at the University of Siena where he graduated in Modern Literature with an experimental thesis on video art and art of the 2000s with Professor Luca Quattrocchi and the supervision of Professor Guglielmo Moneti. Since 2019 he has been the Artistic Director of The Others, a fair dedicated to independent spaces, galleries and artist residencies that adopt experimental practices within the digital and global art system. Since 2019 he has taken part in the curatorial board of the photography fair in Turin called The Phair. Bruni began his journey in the art world in 1996 working on the production of exhibitions (from 1996 to 2000) of diffuse art in the municipalities of Chianti (in Tuscany) curated by Fabio Cavallucci under the name Tuscia Electa. Since 2001 he has coordinated the non-profit space "BASE Progetti per l'arte" in Florence, with which he collaborates in the following years until today. Over the last twenty years, he has worked for many public and private museum institutions in Italy and abroad (Museo del Novecento in Florence, Museo Macro Testaccio in Rome, MAGA in Gallarate, KKC – Klaipedia in Lithuania, Hisk in Gent, Karst in Plymunth, Musée d'art modern de Saint-Etienne Métropole, Fondazione Lanfranco Baldi in Pelago, the RISO Museum in Palermo), and has systematically collaborated with many galleries on curatorial projects for both emerging and internationally renowned artists. He writes for trade publications and has numerous publications to his credit.
After an education in Art History and Political Science in Florence, Sara Giuliattini participated in 2010 in the creation of BAL, an art centre dedicated to photography in Paris, and for five years was in charge of public relations and projects dedicated to photographic publishing. In 2014, together with photographer Laurent Chardon and art director Sebastian Hau, she created Polycopies, an international platform dedicated to contemporary photographic publishing, and is currently in charge of communication and public relations.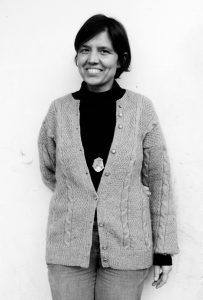 Benjamin and Steffi Jaeger
Benjamin Jaeger holds a degree in law and has been active in the international photo art market and gallery business for nearly 20 years. He worked as executive board member of a publicly listed stock company specialized on fine art photography that owns one of the most important collection for photography, as well as managing director of an internationally renowned gallery. In 2017, he founded JAEGER.ART and works since than as an independent art advisor and photo specialist at the nexus between artists, collectors, galleries, fairs, investors, museums, and estates, just to name a few of the stakeholders. In 2018, he co-founded BERLIN PHOTO WEEK and since 2019 he is senior advisor for the George Hoyningen-Huene Estate. 
Steffi Jaeger studied art history in Berlin and has been working in the international photo art market for over 25 years, managing one of Europe's most renowned galleries for photography for over 20 years. Within the gallery she was primarily responsible for planning and curating exhibitions as well as the participation in numerous international art fairs. Furthermore, she worked very closely with art collectors or the curators of the collections, advising them on the development of the collections as well as on strategic acquisitions. Since 2021, she has been managing JAEGER.ART together with her husband and they advise and support various collectors, collections, museums, galleries, publishers but also works intensively with selected established artists but also with young artists who are still at the beginning of their career to develop new exhibition concepts, formats as well as strategic directions and partnerships.
Emanuele Norsa was born in Milan in 1984. After his humanistic studies in Turin he moved to London and here he founded the Ncontemporary gallery in 2014. In 2017 he returned permanently to Milan and moved the gallery's activities to the headquarters in Via Lulli 5. From the beginning , the gallery has had an eye towards the medium of photography, making coexist in the programming of emerging artists interested in exploring the limits of the technique together with established names on the international scene, with a particular awareness of experimentation.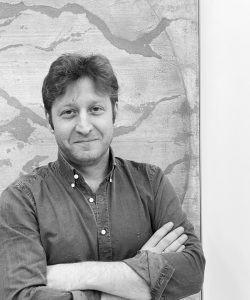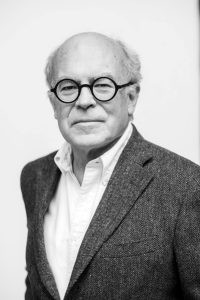 Massimo Prelz Oltramonti (Turin 1954) Collector. After graduating in economics from Geneva and an MBA from the Wharton School, he worked with Olivetti and was a partner in Advent International. In parallel with his private equity and venture capital activities, he built up his collection of works on paper and photography, focusing on 20th century Italian photography, from Gabinio, Veronesi and Cavalli to Jodice, Castella and Niedermayr. His collection, exhibited in Europe (London, Paris, Lugano, Moscow, Bratislava) and the US, was partly donated to the Tate Modern. He lives and works in London.
Valeria Schäfer is a Milan-based curator, art advisor and artist manager.
She holds a Master Degree from Ecole du Louvre, and is finishing her PhD about female painter in the second futurism. After working in Berlin and Paris, Valeria moved to Milan where she runs Marval Collection. Besides being the Representative of KÖNIG Galerie in Italy, she curates numerous exhibitions in Italy and the US.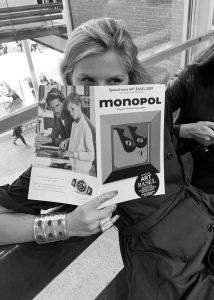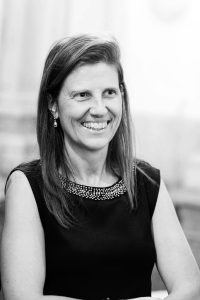 Carla Testore – Turin, 1966, art historian, journalist and expert in contemporary art and communication. She has collaborated with Il Giornale dell'Arte and numerous public and private institutions: Sales & Client Manager at Artissima, responsible for the coordination of "Luci d'Artista" at Turismo Torino, of the Museology Office first and then the Press and External Relations Office at the Reggia di Venaria, consultant for the Ministry of Cultural Heritage and Activities in Turin for contemporary art projects. He currently lectures and is editor-in-chief of SKART magazine.